Sale!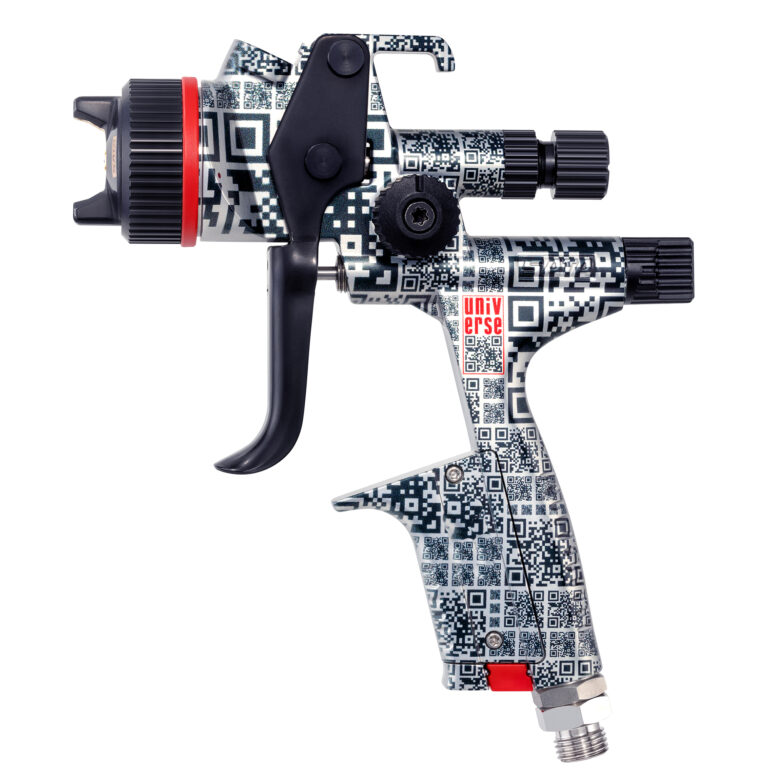 Description
SATAjet X 5500 Universe Spray Gun RP / HVLP Non-Digital with RPS 0.6 / 0.9 Cup *Limited Edition* **Pre-Order Only, ETA Late September**
The SATAjet X 5500 Universe does not only allow individuals to own the ever-popular SATAjet X 5500 in another eye-catching design, but also allows them exclusive access to the SATA Universe.
What is the SATA 'universe?
The SATA universe is an online portal created by SATA which provides members exclusive offers, invitations, sneak previews, raffles and much more.
The universe is only accessible via scanning the QR code on the SATAjet X 5500 Universe Spray Gun body and entering the unique SAL code on each gun.
This is what awaits you in the SATA universe:
• Raffles
• Sneak Previews
• Exklusiver Content
• Newsletter
• Invitations
• and much more
For Adapters please follow the links below for selected adaptor and select the correct part number from the model part number dropdown.
– 3M PPS adapter Series 1.0 No.40 (16135)
3M PPS Preparation System Adaptor (Choice of 25 Adaptors) (16032 / 16759)
– 3M PPS adapter Series 2.0 No. S40A (26135)
3M PPS Preparation System Adaptor Series 2.0 (26003 / 26139)
– DeVilbiss (DPC-10)
– Colad (9370A04)
Colad Snap Lid Adaptor (choose in drop down. refer to 'tech' for right one) (9370A02 / 9370A22)
Click brand icon to view all products
100% Genuine Quality Products
Long lasting & European Made
ISO 9001 Certificated
British Assessment Burea
Free UK Mainland shipping on all orders over £50.00 + VAT