Sale!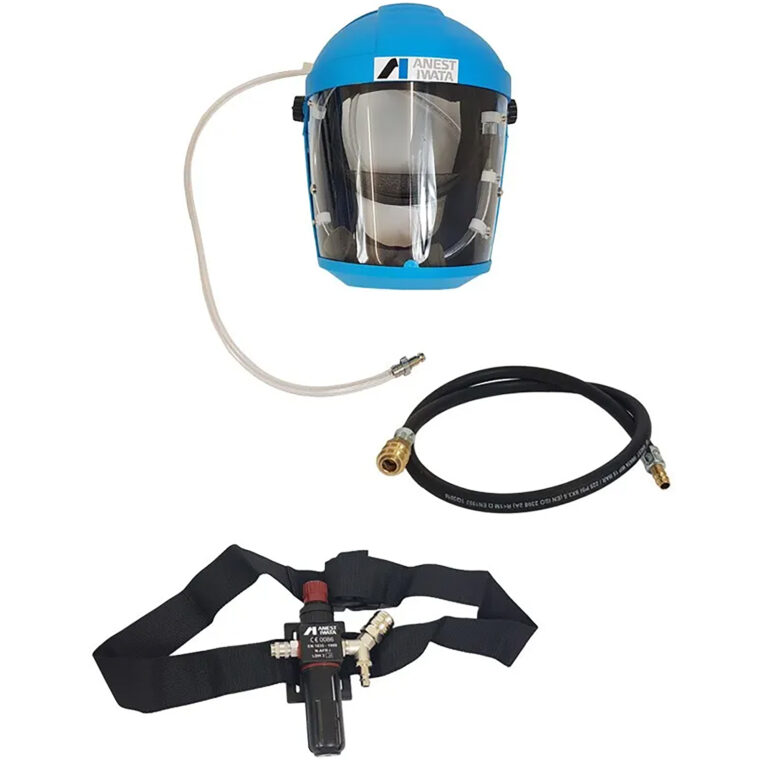 Description
Iwata Full Face Airfed Mask Kit (New 2020 Version)
One of the biggest risks to the health of the human body it the inhalation of dust, paint mists, gases, vapours or other contaminants, which can be greatly hazardous to our health, even in small quantities. For this reason it is of extreme importance to use masks to protect against respiratory aggressions that you can undergo during job in a saturated environment of toxic substances. Anest Iwata offers excellent protections to always ensure your safety in all kind of environments. Airfed 2020 Full Face Mask is functional and stylish. Suitable for use with previously filtered compressed air.
Features
Very good all-round visibility and large visor
Head protection and comfort headband
Visor with quick-change protection film
Individually adjustable belt
Easily adjustable width adjustment
Adjustable fresh air regulator
Activated carbon filter
Air indicator
1.5m hose (inside diameter 8mm)
Supplied in Hygiene Box
Compressor must source air from an area that is not contaminated with paint spray.
Safety information:
To operate an air fed mask, you must supply air filtered down to at least 0.01 micron. Preferably use a 3-stage filter. Air must travel from the compressor to the mask through high flow type connectors e.g. euro, NOT standard British.
Information from http://www.hse.gov.uk/mvr/bodyshop/isocyanates.htm
Call us for further details.
Click brand icon to view all products
100% Genuine Quality Products
Long lasting & European Made
ISO 9001 Certificated
British Assessment Burea
Free UK Mainland shipping on all orders over £50.00 + VAT