Sale!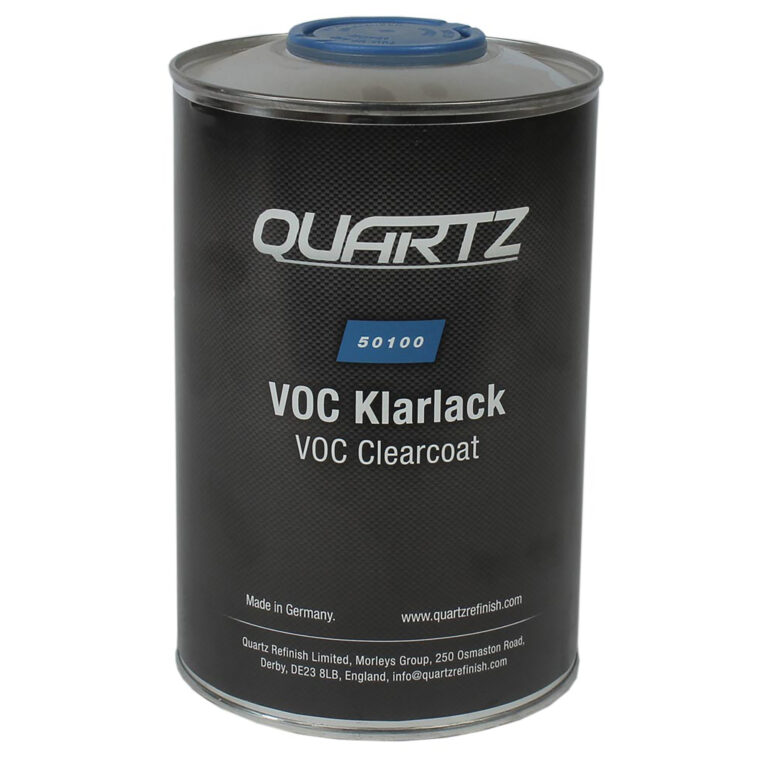 Description
Quartz Crystal Clear Lacquer 1L
Quartz VOC clearcoat lacquer is a high-quality lacquer to leave a shiny surface, along with protecting your painted surface. Quartz VOC clear is high build and we only recommend using inefficient ovens. A modern true HS/UHS.
Available in 1L or 5L
Application:
2:1 ratio with hardener

Spray with a 1.2mm-1.3mm spray gun at 2-2.5 bar pressure

Drying time is 10-30 mins. at 60°c
We recommend this product is used in oven dry conditions.
Click brand icon to view all products
100% Genuine Quality Products
Long lasting & European Made
ISO 9001 Certificated
British Assessment Burea
Free UK Mainland shipping on all orders over £50.00 + VAT