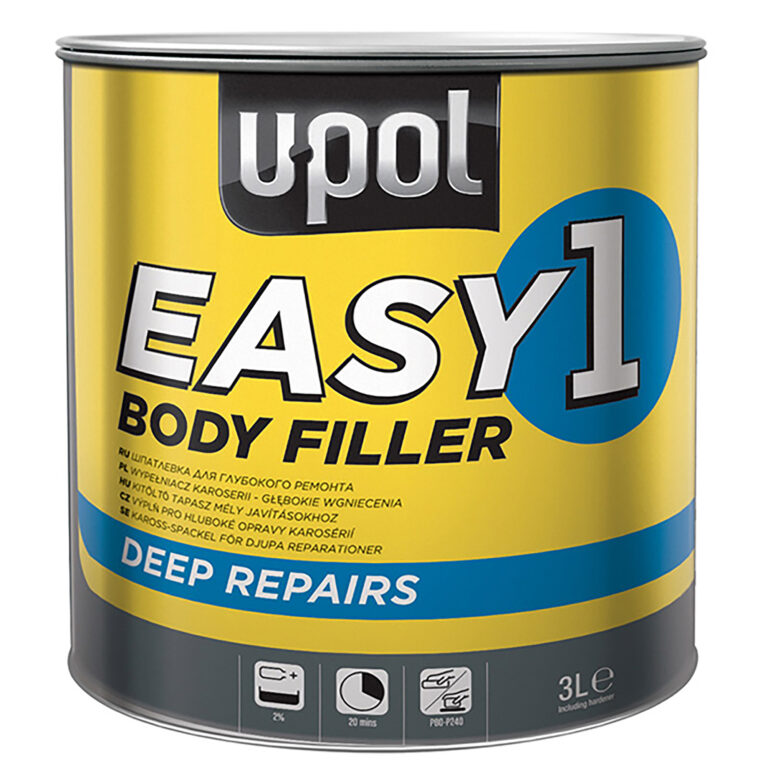 Description
U-POL Easy One Super Easy Sanding Lightweight Body Filler (3L) (DAVE)
Specially formulated for the professional using the latest technology in lightweight body fillers, it combines excellent filling properties together with the easiest sanding of all the U-POL fillers.
Very easy sanding polyester body filler ideal for larger repairs.

Pinhole free and exceptionally easy to sand even the next day.

Two-component chemical pastes are used for the filling of holes and imperfections in surfaces such as steel and GRP.
Available for shipping to the British Isles (except the Channel Islands) and also most European mainland locations. Please click here to check your location. 
Click brand icon to view all products
100% Genuine Quality Products
Long lasting & European Made
ISO 9001 Certificated
British Assessment Burea
Free UK Mainland shipping on all orders over £50.00 + VAT