Sale!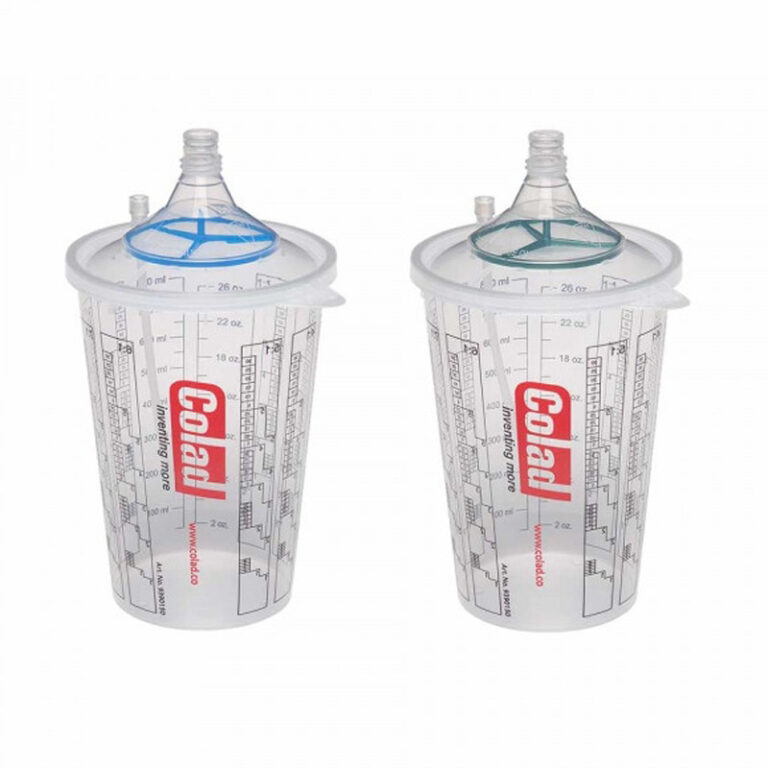 Description
Colad Snap Lid System 900ml (Pack of 40 Lids and 40 Cups)
Complete paint application system containing 40 Snap Lids® with built-in strainer and 40 Colad Mixing Cups 900 ml. Available with 2 different micron built-in strainers.
Complete set of our Colad Snap Lid® paint application system excising of 40 Mixing Cups 900 ml and 40 Snap Lids® 900 ml. Colad Snap Lid® paint application system turns your mixing cup in to a paint cup, making painting as simple as Mix, Snap & Go! With three different sizes of paint cups Snap Lid® is the paint application system for every paint job. The built-in micron filters offer a paint straining solution in the painting process.
The Colad paint application system makes your painting process fast and efficient, just Mix, Snap & Go! The Snap Lid® allows you to use your mixing cup as paint cup, speeding up your process in an easy way while using less materials. The built-in strainer offers a straining solution straight in the paint cup, suitable for processing all types of paint.
The benefits of Colad Snap Lid System
Fastest system; save time and money by using the mixing cup as a paint cup
Ready-to-use; complete system with attuned components
Ideal for larger paint jobs; the 900 ml mixing cup/paint cup has ideal capacity for larger paint jobs.
Steady flow; prevents a vacuum and guarantees a stable paint flow
Reinforced lid; for fast and easy closure and leak prevention
Secure and tight thread; for a stable and watertight connection to the spray gun
Connect any spray gun; matching adapter for almost all types of spray guns
Click brand icon to view all products
100% Genuine Quality Products
Long lasting & European Made
ISO 9001 Certificated
British Assessment Burea
Free UK Mainland shipping on all orders over £50.00 + VAT