Sale!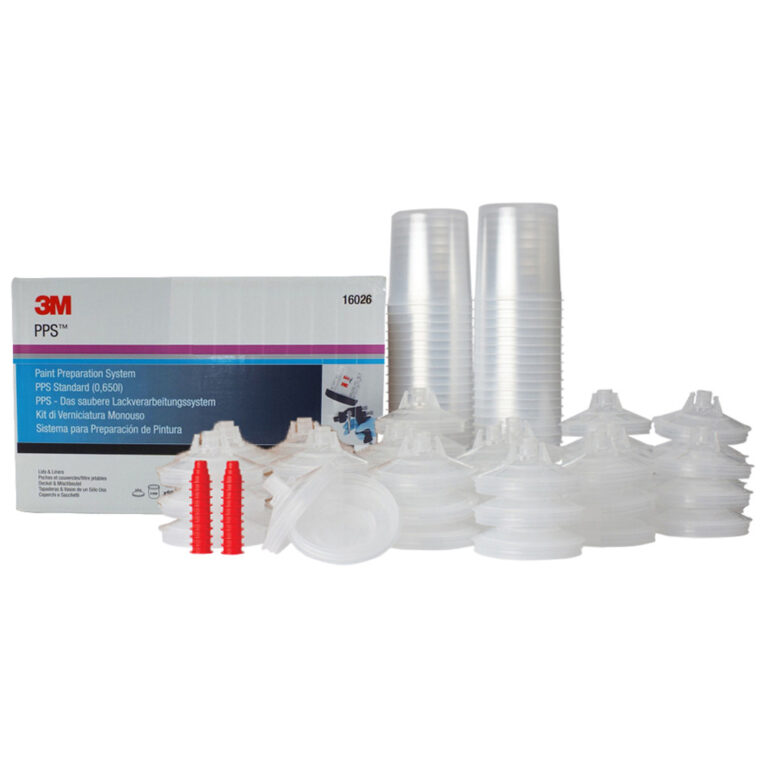 Description
3M PPS Lid & Liner Kit, Standard, 650 ml, 125 Micron (16026)
A well establised and trusted system for the mixing and preparation of refinish paint prior to spraying. Disposable, closed paint mixing system which eliminates the need for separate traditional spray gun mixing pots and paper filters.
Kit contains:
50 liners and lids

25 Sealing Cups
Disposable liners and lids with built-in filters form a closed system allowing the spray gun to function at any angle. No cup cleaning, only the spray gun needs cleaning, saving time and cleaning fluid, increasing paintshop efficiency.
Additional information
Weight
20 kg
Brand

PPS™

Applications

Paint Application

Paint Preparation

Primer spraying

Spraying paint

Clear Coat

Cup Size

Standard

Filter Micron Rating

125 μm

Filter Size

125 Micron
Click brand icon to view all products
100% Genuine Quality Products
Long lasting & European Made
ISO 9001 Certificated
British Assessment Burea
Free UK Mainland shipping on all orders over £50.00 + VAT