Sale!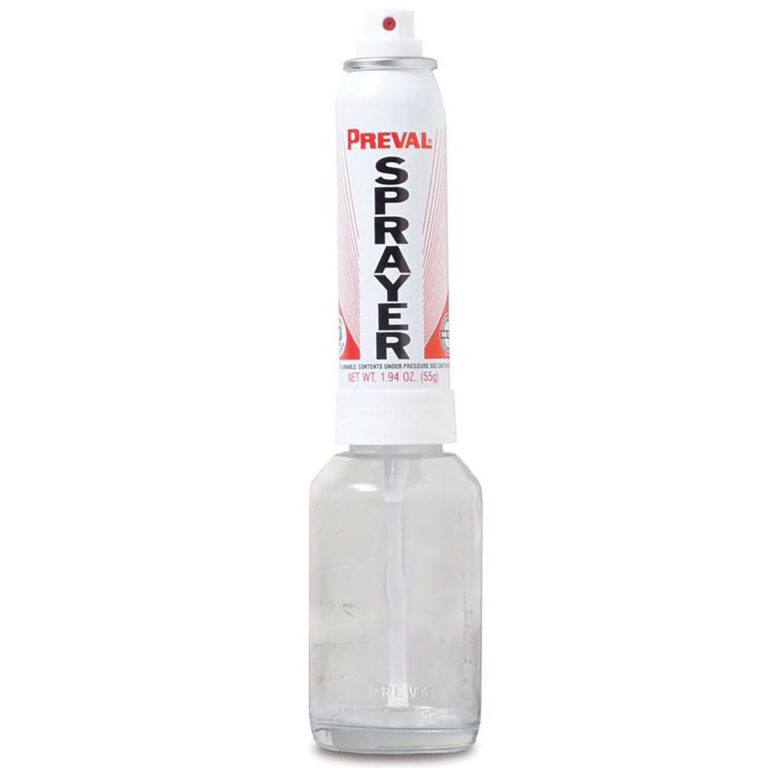 Description
Preval Portable Spray Gun. Sprays anything – even 2K or water!
This Preval Portable Spray gun is an ingenious solution to spraying without access to a compressor.
The Professional Portable Sprayer. FOR UK and EU mainland only, mainland covers North Western Europe only Netherlands, Denmark down to Spain & Italy and all territories in between.  Other areas – please contact us.  Redistributors required – contact us if you are a potential bulk reseller*
Sprays all thinned paints, solvent or water.
This Preval Portable Spray gun is especially handy for paints that cannot be got in aerosols e.g. 2 pack or special mixes.  But can spray anything from emulsion to wood lacquers, car paints, Smoothrite etc.
Contains enough propellant to spray 1/2 litre of thinned material.  Preval sprayer refill available.
Top tip: Thin the paint more than normal (usually double the amount of thinners) – this aids the pickup flow.
For legal reasons we have to use 2nd class post if you order this on its own.  If you order 4 or more, it will go next day carrier – select "2nd class" on the dropdown.  It would also go the next day if part of a larger order, i.e. over 1KG or £75+.  If ordered 3 or less separately and you wish to upgrade to the next day for £5.50 extra + VAT, select "Next Day" in the drop-down cursor for one of the Prevals.
Any additionals can be put in your basket separately, selecting "2nd class" – because you have upgraded on one, they all get upgraded.
*We are the sole U.K. importers for this unique patented product which is made in the U.S.A. and is a very popular item that can be found in many stores including Home Depot.  There may be a local agent in your area – contact us for more information.

Click brand icon to view all products
100% Genuine Quality Products
Long lasting & European Made
ISO 9001 Certificated
British Assessment Burea
Free UK Mainland shipping on all orders over £50.00 + VAT