Sale!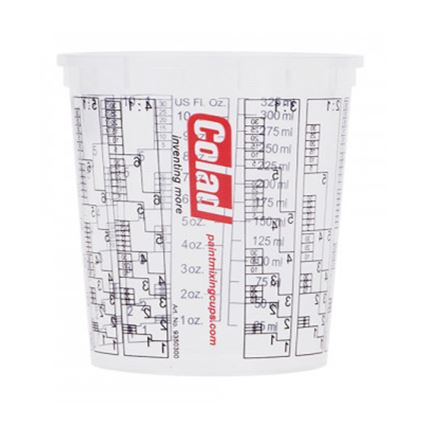 Description
Colad Solvent Proof Mixing Cup (350ml)
Made from solvent resistant clear polypropylene
Calibrated with a 0-350ml volumetric measurement scale. 

Clearly marked mixing ratio scales e.g. 2:1, 3:1, 4:1, 5:1, as well as + 5%,+10%, +15%, +20%, +25% or +30% for accurate addition of hardener and/or thinners.

Much easier to handle than other brands as plastic is thicker
Lids available – see related products below
All in stock available for immediate dispatch.
Click brand icon to view all products
100% Genuine Quality Products
Long lasting & European Made
ISO 9001 Certificated
British Assessment Burea
Free UK Mainland shipping on all orders over £50.00 + VAT