Sale!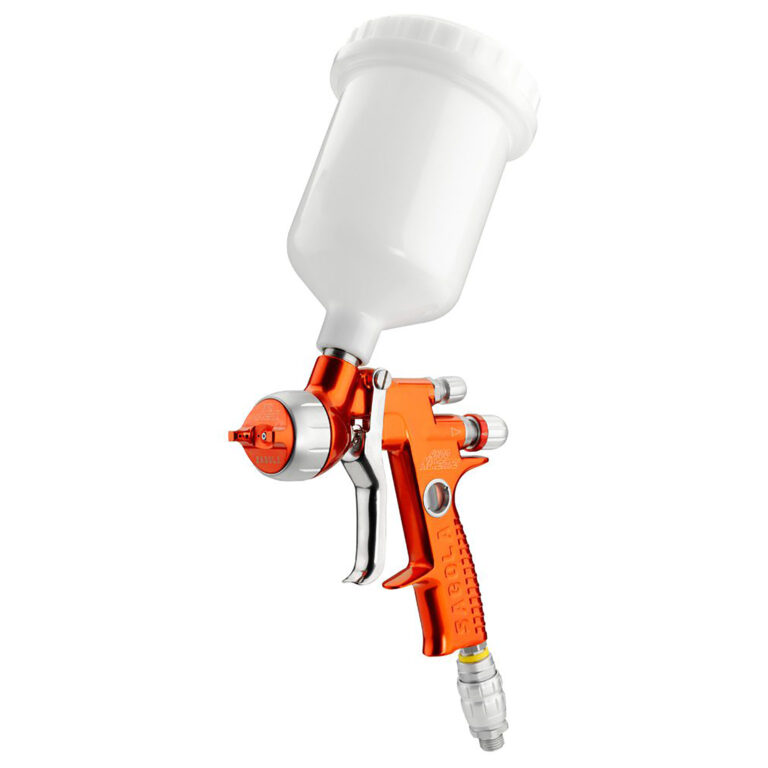 Description
Sagola 4600 Xtreme Digital Gravity Spray Gun
Our opinion:  Sagola steps up a level to compete at the very highest level with no design issues we can see.  Rated highly by 'The Gunman' (see video link above).
Sagola presents its top technological expression in bodywork finishing spray guns. With a smaller and lighter design, it gives the end-user optimal weight distribution and a more comfortable feel.
The new shiny and modern design looks the part. The carefully designed ergonomics offer enviable balance and usability and perfect mechanisation.
The 4600 Xtreme offers the widest range of solutions for all the new paints launched by the main paint brands for refinishing. It has one of the highest Sagola manufacturing standards, and competitive prices whilst maintaining a superb service. 
– Perfect waterborne paint uniformity
– Economic in paint consumption
– Easy and smooth handling
– Maximum product transfer
Industry leading transfer efficiency
Independent testing* proves the Sagola 4600 Xtreme's Conventional HTE aircaps provide significantly higher transfer efficiencies than traditional HVLP systems, whilst maintaining a very high quality finish.
Versatile – one gun does it all
The extensive range of needle, nozzle, and aircaps enables the Sagola 4600 to convert to an HVLP gun by quickly changing the aircap.
Extremely easy to clean and maintain
The Sagola 4600 has no air diffusers, blind chambers or threads in contact with paint, and no gaskets, seals or plastic parts in the product area – just metal on metal contact making it easier to clean and maintain.
Sagola 4600 Xtreme Kit Contents
Each Sagola 4600 Xtreme is supplied complete with:
Aircap, needle & nozzle kit (supplied fitted)
650ml (22fl oz) Reusable plastic gravity cup
Wrench for removing and fitting the nozzle and all servicing needs
Colour code identifiers perfect for identifying guns when there are multiple painters (x3)
Cleaning brush
Key Assembly for changing the air valve
Features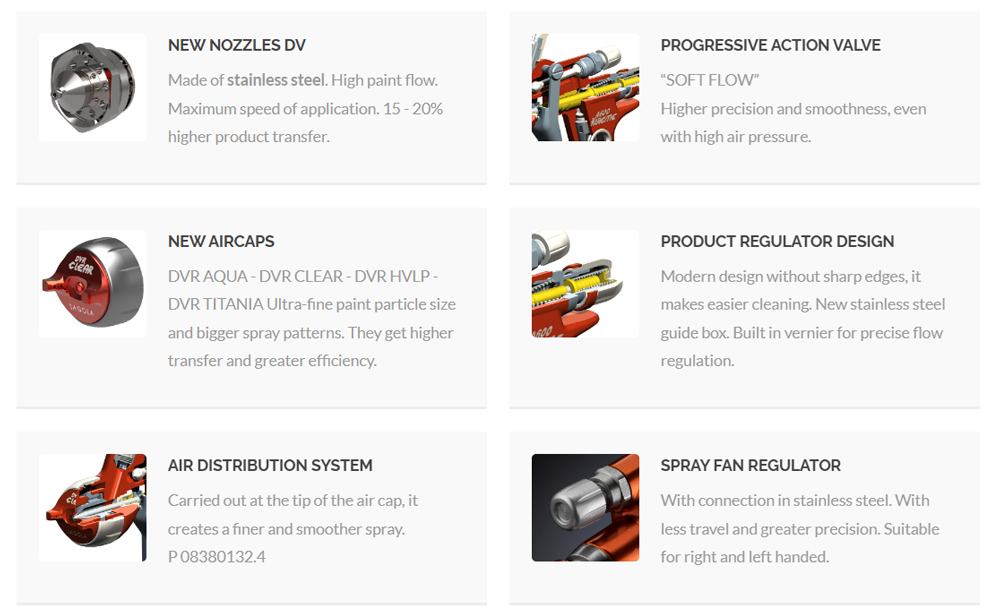 Aircaps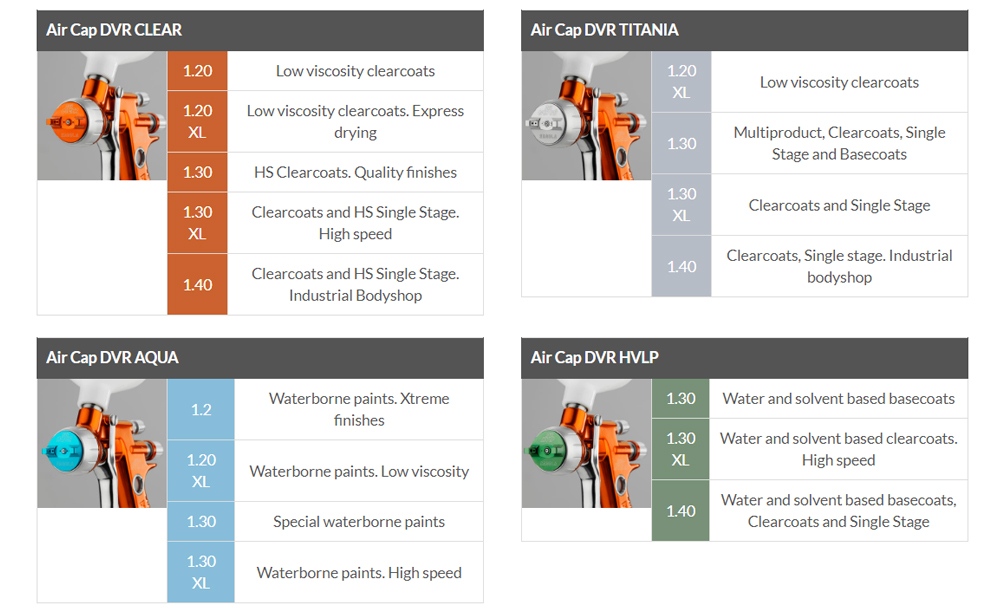 For Spray Gun Adaptors please follow the links below for selected adaptor and select the correct part number (shown in the brackets) from the model part number dropdown.
Additional information
| | |
| --- | --- |
| Weight | 1.5 kg |
| Setup Option | 1.2mm DVR Aqua (10142221), 1.2mm DVR Clear (10142237), 1.2mm DVR HVLP (10142239), 1.2mm DVR Titania (10142236), 1.2mmXL DVR Aqua (10142234), 1.2mmXL DVR Clear (10142235), 1.2mmXL DVR Titania (10142233), 1.3mm DVR Aqua (10142223), 1.3mm DVR Clear (10142224), 1.3mm DVR HVLP (10142225), 1.3mm DVR Titania (10142222), 1.3mmXL DVR Aqua (10142228), 1.3mmXL DVR Clear (10142226), 1.3mmXL DVR Titania (10142227), 1.4mm DVR Clear (10142231), 1.4mm DVR HVLP (10142232), 1.4mm DVR Titania (10142229) |
Click brand icon to view all products
100% Genuine Quality Products
Long lasting & European Made
ISO 9001 Certificated
British Assessment Burea
Free UK Mainland shipping on all orders over £50.00 + VAT