Sale!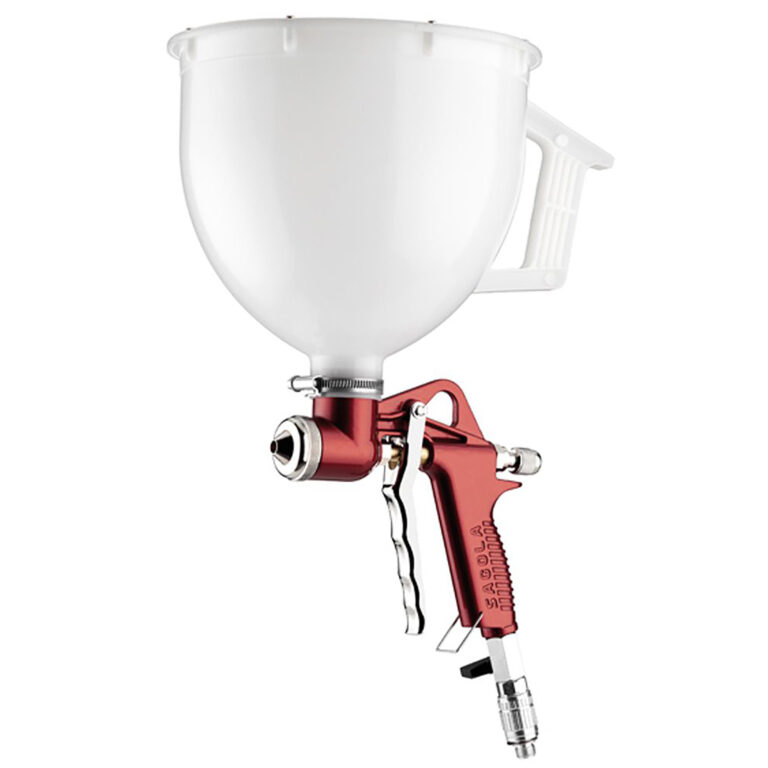 Description
Sagola 429N Premium Gravity Spray Gun
The Sagola 429N is also used for non-slip coatings commonly used in a marine environment, or on steel work.
The gun will apply decorative flakes, render, waterproofing and tanking coatings. 
Product and air flow regulators

5 litre nylon plastic cup with handle

With closing valve for air inlet

Nozzle and needle in stainless steel

Includes 4.5, 6 and 8 mm nozzles

Anti blockage system

Trigger holding system for easier continuous use

Surfaced with a non-stick coating that makes cleaning easier

Air consumption: 170 l/min (3.5 bar)
 Supplied with three nozzles 4.5 mm, 6mm and 8mm
For Adapters please follow the links below for selected adaptor and select the correct part number from the model part number dropdown.
– 3M PPS adapter Series 1.0 No.32 (50458)
3M PPS Preparation System Adaptor Series 1.0 (Choice of 25 Adaptors) (16032 / 16759)
– DeVilbiss (DPC-13)
– Colad (9370A11)
Colad Snap Lid Adaptor (choose in drop down. refer to 'tech' for right one) (9370A02 / 9370A22)
Click brand icon to view all products
100% Genuine Quality Products
Long lasting & European Made
ISO 9001 Certificated
British Assessment Burea
Free UK Mainland shipping on all orders over £50.00 + VAT