Sale!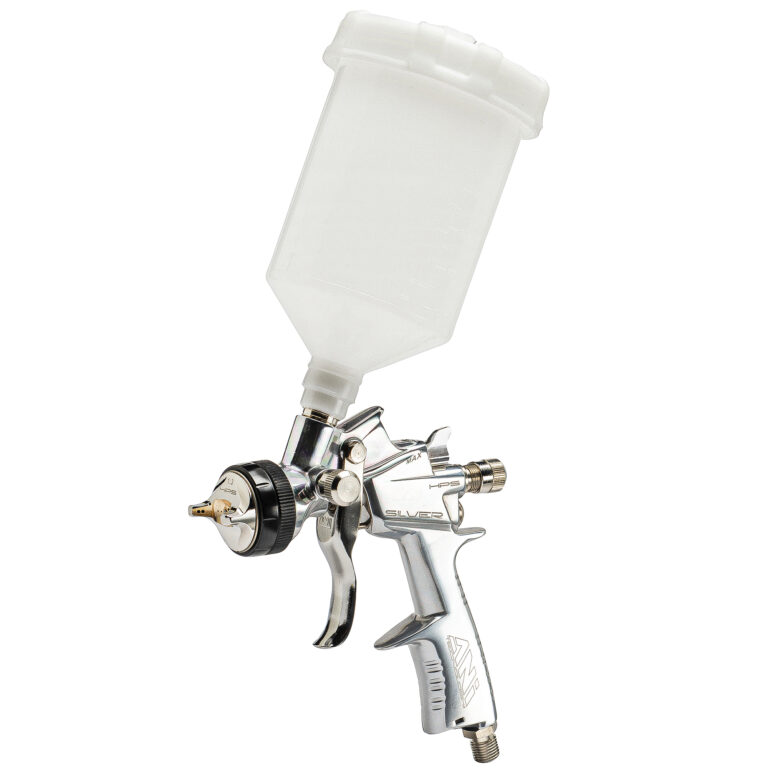 Description
A.N.I. F160 Silver HPS Full-Sized Gravity Spray Gun
Our opinion: Fantastic value, high-quality internal components. Tested and endorsed by us and independent reviewer 'The Gunman'. See his YouTube channel for his full verdict here: https://www.youtube.com/watch?v=NQ0JStRROzs P.S. he now likes the 1.3mm we sent him for clear (also good for solvent basecoat in 1.3mm). Also good with water.
A.N.I. F160 PLUS-S HPS Spray Gun is a high detailed spray gun. Care and attention to detail go into testing each spray gun and elevated production technology allows the F160 PLUS spray gun to offer a perfectly balanced quality to price ratio. The protective PTFE treatment combined with the highest quality materials, such as stainless steel, PTFE, and aluminium, guarantees an extremely long product life. 
– 7.77 cfm
– Available in Nozzle Sizes; 1.0mm, 1.2mm, 1.3mm, 1.4mm, 1.7mm,  1.9mm and 2.5mm
– Made in Italy
– Precision engineered components
For Adapters please follow the links below for selected adaptor and select the correct part number from the model part number dropdown.
– 3M PPS adapter Series 1.0 No.03 (16033) 
3M PPS Preparation System Adaptor (Choice of 25 Adaptors) (16032 / 16759)
– 3M PPS adapter Series 2.0 No. S03 (26033)
3M PPS Preparation System Adaptor Series 2.0 (26003 / 26139)
– DeVilbiss (DPC-43)
– SATA RPS (125252)

– Colad No.14 (9370A14)
Colad Snap Lid Adaptor (choose in drop down. refer to 'tech' for right one) (9370A02 / 9370A22)
Click brand icon to view all products
100% Genuine Quality Products
Long lasting & European Made
ISO 9001 Certificated
British Assessment Burea
Free UK Mainland shipping on all orders over £50.00 + VAT